Secondary & Vocational Training
Through Hope Academy, URF provides both Secondary and Vocational Training curriculum for youth and adults especially the orphans.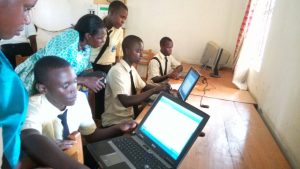 Mission of Hope Academy: At the Academy we aim to provide a well-rounded quality formal and practical education that equips underprivileged students with life-skills which will enable them to live their dreams, to believe in themselves and to take charge of their own destiny.
Our programs focus on empowering students with tools needed to develop excellent entrepreneurship and leadership skills enabling them to become social entrepreneurs and responsible leaders within their own communities. The Academy provides an equal opportunity education for both boys and girls to excel in academic and skill development.
Website: Hope Integrated Academy