Hope Integrated Academy
Hope Academy was founded in 2008 to provide secondary and vocational education to orphans and disadvantaged youth who had dropped out of school to get them a second chance to receive an education. The Academy current enrollment of both girls and boys is at 154 students from senior one (grade 8) to senior four (grade 11).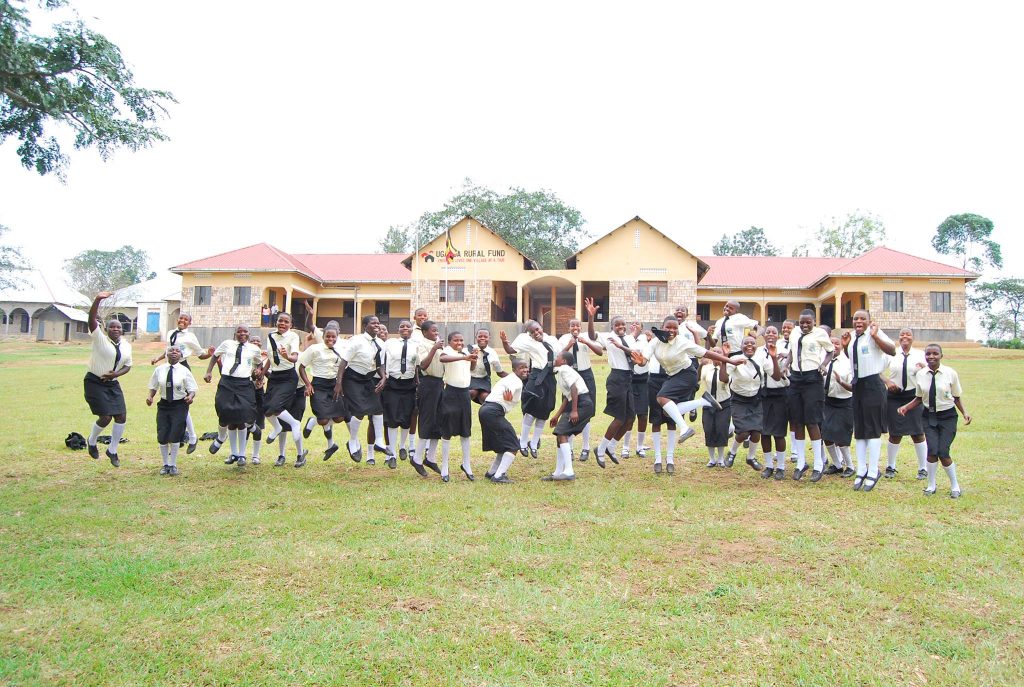 Some of the programs offered include the following below. For more detailed information, please visit the school's website above.
After School Program
Secondary Education
Vocational Training
Community Library
Computer Center
Science Center
Website:  http://www.hopeschoolsuganda.org
Renderings of the proposed expansion of the HOPE SCHOOLS campus, Kyetume-Lwengo, 35km on Masaka-Mbarara Road

Classroom Block: Includes library, science labs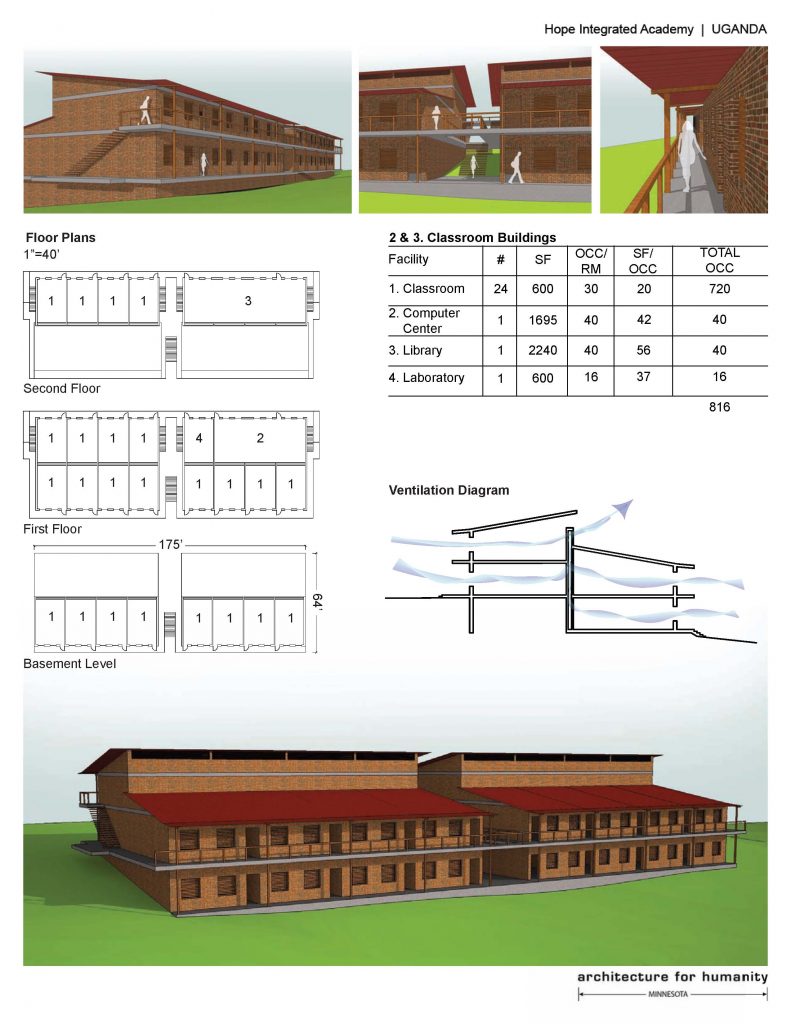 Girls Dormitory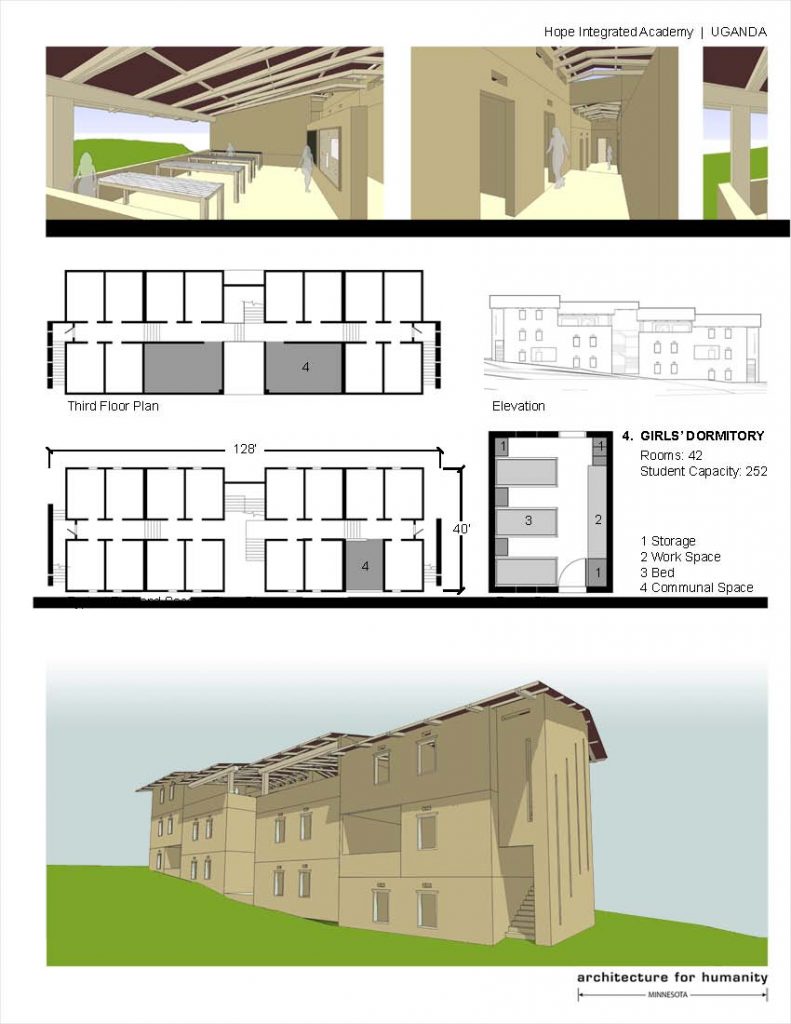 Boys Dormitory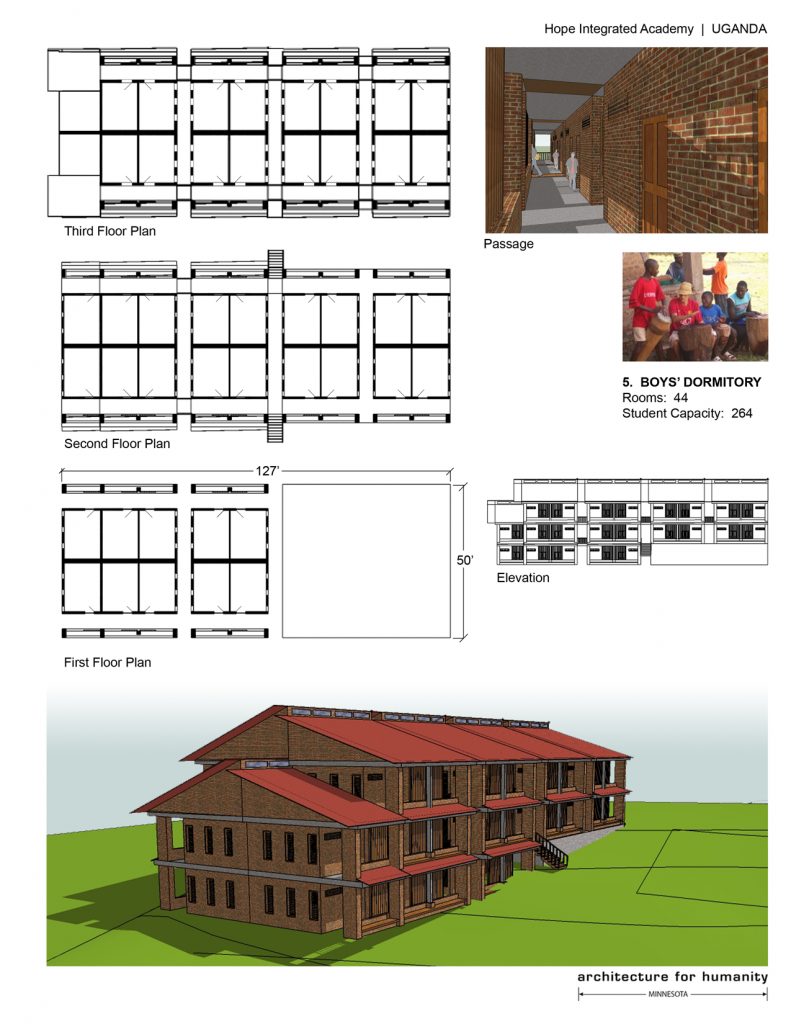 Medical and Dental Clinic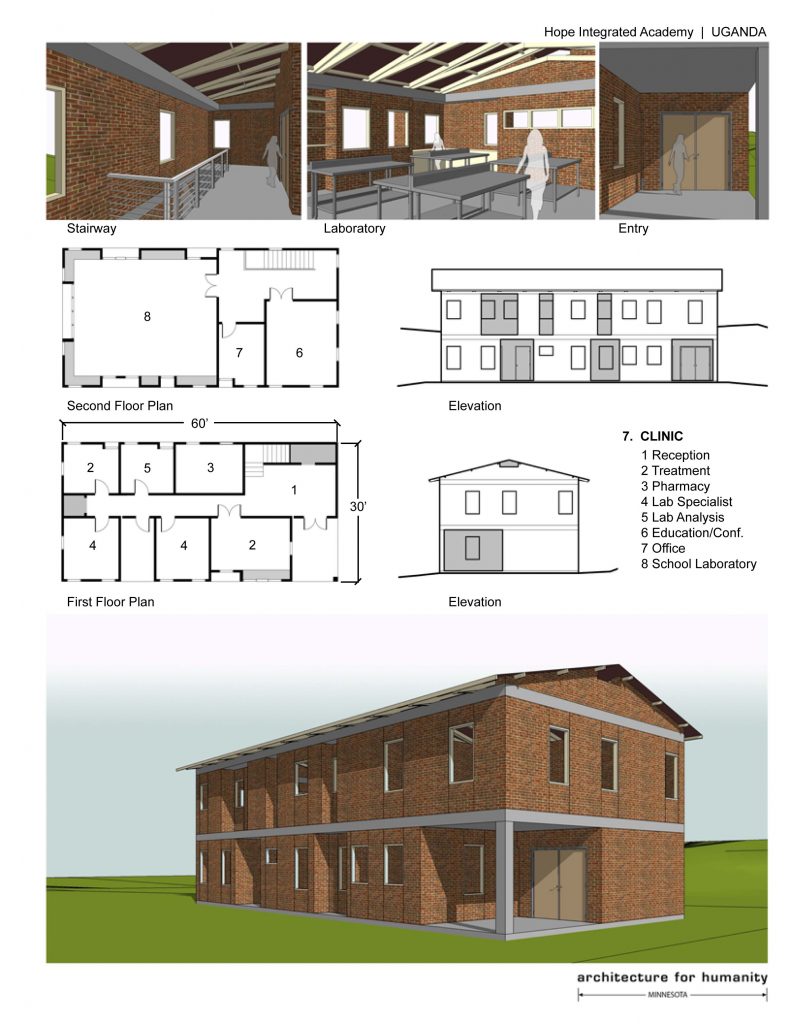 Community Center